Idea Exchange on Daily Dodge — Good Karma Radio Broadcasting — WBEV, Beaver Dam, WI
October 25, 2017
Click here to listen to this interview.
---
Women's Watch – WBZ NEWSRadio — Boston, MA
October 16, 2017
Click here to listen to interview.
---
New Day Northwest – Seattle, WA 
October 10, 2017
Click here to watch this segment.
---
Life with purpose: Mom writes a book about raising special needs daughter – Our Town – Silverton, Mt. Angel &Scotts Mills
October 2017
Silverton resident Lindsey Atwell refers to her mother's book about her life as "the good, the bad and the ugly."
"The ugly is my ex-boyfriends, the bad is what happened with my marriage and my ex-boyfriends," Lindsey said, "and the good is my family. My mom and my dad do so much to take care of me and they are very helpful. I don't say it enough but I appreciate everything they do. I just sometimes show it in a different way." Click here to read more.
---
KATU Afternoon live- Portland, OR 
september 26, 2017
Click here to watch this segment.
---
Silverton author explores special, yet difficult, bond between mother and daughter — Silverton Appeal /Statesman Journal 
September 2017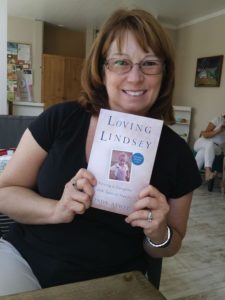 Lindsey Atwell is 37, single, living on her own in Silverton and works part-time at Analene Waterman's State Farm office.
Seems like a very typical situation but if you ask Lindsey, she will say, "I work full-time, two hours a day." Click here to read more.
---
MORE Questions?
Download JKS Communication's press kit about the author here.