Just like many women in the 80s, when Oprah started her talk show, I was hooked after the first season. She was genuine, and her persona left me feeling as if we were old friends.
Back then, I co-owned a decorating business and worked in a warehouse. Every afternoon, while packing our customer's orders for shipment, we watched Oprah host her show. On the days I couldn't watch, I recorded it on my VRC for later. My friends and I had lengthy discussions about some of her guests. I dreamed my company—Country Neighbors—would be featured on her show, or, at the very least, I'd be one of the guests at a studio taping—especially one that featured Oprah's "Favorite Things." Every so often, I entered one of her contests, hoping she'd pick my mother, sisters, or a friend and me for a spa retreat in Scottsdale.
Once, years after I sold my company and had started working for Farmers Insurance, I came close to sitting in her audience. My cousin works in downtown Chicago. When Laura called to say she had snagged two tickets to The Oprah Show and was inviting me, I could barely breathe. Oprah! With my cousin! I quickly pondered which celebrity might be interviewed that day—Meryl Streep? James Blunt? John Travolta? Barack Obama? I felt giddy. Practically delirious. Until I heard the date. It was the same day I had to be in Olathe, Kansas. The same day I was to start an exciting new position I'd worked hard to get: catastrophe insurance adjuster. Devastated, I declined my cousin's precious invitation.
"That was my one opportunity to meet Oprah," I whined to my husband. "I'll never, ever get another chance to see her in person."
And my doomsday prediction was right. Shortly thereafter, Oprah retired from her syndicated talk show. The final hour was meant to be heartwarming. Instead, my heart was breaking. For twenty-five years, I'd spent hundreds of hours watching hundreds of shows on Portland's local television stations. Now it felt as if she were abandoning her tribe, abandoning me—leaving us for her own network: Oprah Winfrey Network (OWN). And at that time, our cable subscription didn't include her new channel. For several years, Oprah was lost to me. And as silly as this sounds, I missed her.
Even though I wasn't able to watch her as often, I still felt a connection to this powerful woman—someone I considered to be an incredible role model. I followed her on Facebook and admired the way Oprah helped individuals—how she always seemed to save someone, to make his or her life better. Most of her world views mirrored mine. I felt a part of Oprah's village. I cheered her successes. I was saddened when she suffered a loss. Eventually, my husband and I subscribed to a broader cable plan that included OWN, and I was able to occasionally catch her on Super Soul Sunday.
If you've read this far and are not an over-the-top Oprah fan too, you may be concerned about my obsession with this particular television personality. You may also be wondering if there is a point to this story.
And, yes, there is.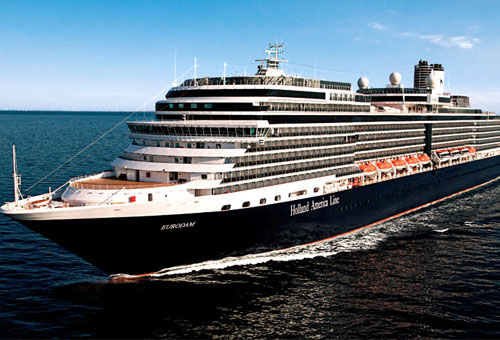 Earlier this year, I heard a rumor that Oprah was partnering with Holland America Cruise Line. I checked it out and found it wasn't a rumor at all. It was true! Oprah is celebrating a "Year of Adventure" and will be sailing out of Seattle on the MS Eurodam to Alaska this July. July 15 to be precise. And she will be traveling with her best friend, Gayle King, and a couple of the "O Magazine" editors. This information was far better than only getting to sit in her audience for an hour. This was a seven-night cruise! And the "O Magazine" was involved. And I'm a writer—with a first book coming out in September!
The timing of this cruise couldn't have been better. Coincidence or destiny? I wasn't sure, but I wanted to go. Badly. Unfortunately, the tickets were double the cost of what most Alaska cruises go for. On the other hand, my brain argued, meeting Oprah is on your bucket list. That reasoning cinched my decision. I bit the bullet and booked the cruise.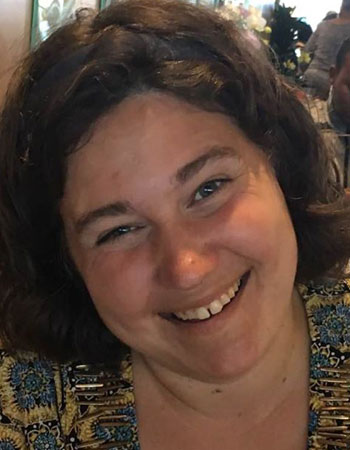 But I couldn't go alone. I needed a companion to share my stateroom. For those of you who follow my blog, you already know that my book, Loving Lindsey, is about raising my daughter, Lindsey, who has special needs.
Lindsey's interests lean toward Hello Kitty and Dora the Explorer. She is vaguely familiar with Oprah and even less familiar with my icon's accomplishments—but Lindsey does recognize that her mother is a huge fan. And although my daughter doesn't generally care for travel, she does love to cruise—especially if getting to the port only includes a ride in a car. We'd sailed to Alaska one other time, and for several months afterward, all Lindsey talked about was how the staff "spoiled her rotten."  And now that I was going, I figured this would be a great opportunity to do two things at once: 1) spend a quality week with my girl, and 2) tick an item off the list of things I want to do before I die.
When I asked my thirty-seven-year-old about going along on this adventure, and hopefully, meeting Oprah, her initial reaction was a frown. I reminded her about the whales and eagles and other wildlife she saw last time and suggested she think about it.
"Okay, Mom," Lindsey said a few minutes later. "I'll go. And I'll meet Oprah. But I'm not gonna hang out with her all the time."
I chuckled, certain we wouldn't have to worry about that. We will likely only see Oprah on the main stage. But still. This would be the closest I may ever come to a celebrity I've respected and admired for several decades. I couldn't believe my dream would finally come to fruition.
On Saturday afternoon, Lindsey and I will set sail toward Juneau, Alaska, with Oprah Winfrey and her crew. I figured it would be appropriate to present our hostess with a little thank you. Since she loves to read, I think I've found the perfect gift.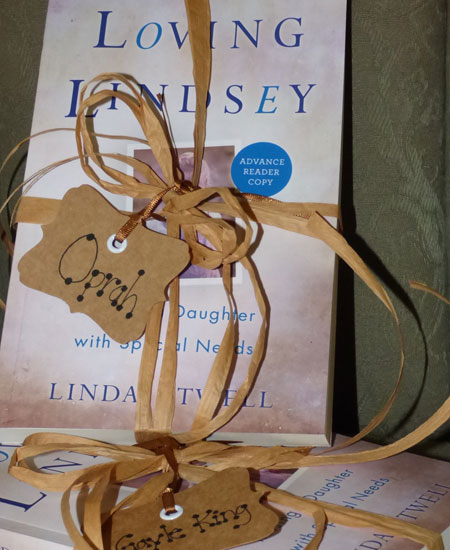 I totally understand that the chances of Oprah actually reading Loving Lindsey are slim and none. (See, I'm not that delusional.) But a girl's gotta dream. And one's desires rarely come true without at least some sort of action plan. My all-time-favorite celebrity believed in her dreams—and look where those aspirations took her. So, for this moment, I am a believer.
Bon voyage, Oprah.
Enjoy Alaska!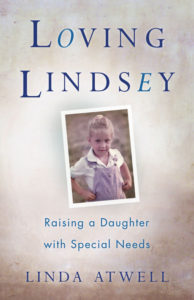 If you are interested in learning more about Loving Lindsey: Raising a Daughter with Special Needs, please click here.