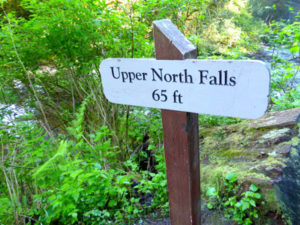 My motto is to travel, travel, travel. If you've read my bio, you already know that I hope to get fifty stamps in my passport before it expires. And I sure am trying. But just because I love to explore the world, it doesn't mean that I don't also appreciate opportunities close to my home address. With the upcoming release (September 26, 2017) of my memoir, Loving Lindsey, I've stayed (for the most part) in Oregon this spring and summer.
Fortunately, my husband and I live in gorgeous country—the Willamette Valley, to be precise. In less than a fifteen-minute drive from our residence, I can stand in the lower parking lot of Silver Falls, a state park with ten pretty darn magnificent waterfalls. Depending on the time of year, visitors will see different flicks. After all, this is a place of nature, and the season will determine the foliage and water flow.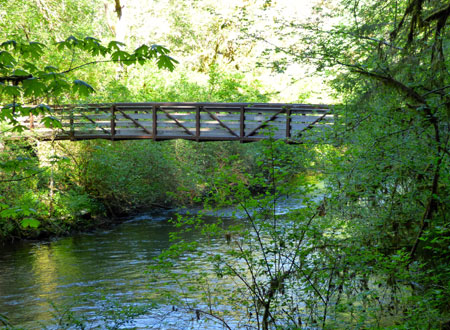 Amongst the tall firs, is silence. A soul-enriching, healing hush. A chipmunk may scamper across the path. A woodpecker may peck at a dead tree trunk. As I approach one of the falls, roaring water interrupts the quiet. The closer I get, the louder it becomes—positively thunderous, as tons of ice-cold liquid pours over the cliff, charging to the stream below.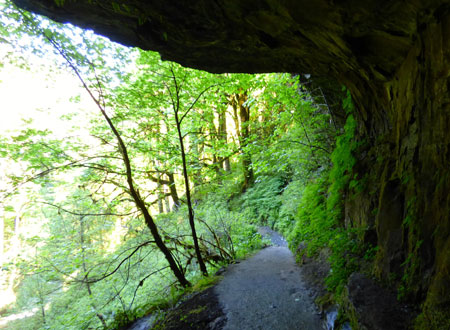 Silver Falls has often been a refuge for me. I've retreated to the falls after one of Lindsey's meltdowns, or when I need to think, when I need to be alone, or when I want to spend a couple active hours with my husband or a friend—basically, anytime I want to surround myself with natural beauty. And I especially choose to go there when someone, who has never been to the Pacific Northwest, stops by for a visit. I feel the need to show him/her one of my favorite places on earth.
You can hike my choice, 4.25 mile loop from a couple parking lots, but I prefer to begin at the first lot I come to, and for me, that is the lower one. The trek includes three great falls: Upper North Falls, North Falls, and Winter Falls (best in the winter and spring as it can become no more than a trickle in late summer and early fall).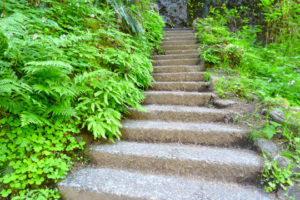 If I'm having a sad day, an awful week, walking through the old growth lifts my spirits. If I'm feeling good, by the time I exit this forest, my mood is even better. Many times I come Monday through Thursday when the crowds are fewer. After each visit, I leave feeling fortunate to live so close to such a special place.
If you (and I hope you do) visit Silver Falls, please be prepared. The park charges a day use fee, currently $5.00 per vehicle. There are no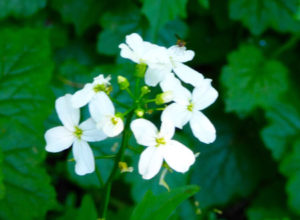 bathrooms or snack bars along this trail. Dogs are not allowed on this particular hike. But if you enjoy nature and waterfalls—and trails that head down, then climb up—you will not regret visiting this remarkable setting. And take a camera. There will be many lovely moments to capture at Silver Falls State Park.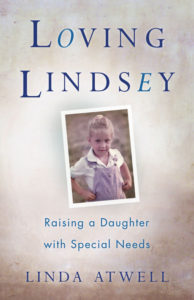 My book, Loving Lindsey: Raising a Daughter with Special Needs can be ordered now. If you are interested in learning more, please click here.