In addition to the ten items listed below, I'm grateful that Kristi Campbell of Finding Ninee took the time to remind me of this blog hop this morning. There are so many more things to be thankful for than the ten I listed below, but I'll catch some of them next time.
---
1)  For my unusual talent: hula hooping. And at fifty-five, I can still twirl several hoops at one time, simultaneously on different parts of my body! (I was a Wham-O hula-hoop champion in the 70s and won an all-expense paid trip to Disneyland for my efforts.) This talent still comes in handy at times.
2) My husband, John. Last week I did a step-father's day tribute to him. He is awesome. I feel incredibly fortunate to have found this man–and despite the challenges of raising a child with special needs–that our  marriage has lasted thirty-one years and counting.
3) This rainy summer Sunday. I'm able to stay inside and write all day without any guilt.
4) The fantastic* memories of my dad. Wish he still lived here on this earth, but am glad I get more time to enjoy my mom.  (*Fantastic was one of my dad's favorite responses, like in, "I'm fantastic!")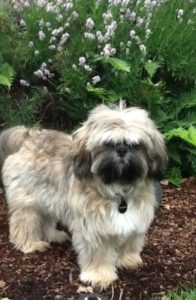 5) For Whiskey.  No, not the alcohol. The Shih Tzu puppy I've been babysitting for a whole week. She is adorable. I'm one lucky gal. (We lost our Shih Tzu a year ago this month and it has been a joy to have a dog back in our house. Miss you Arthur.)
6) That my wireless internet is working right now. It has only worked sporadically all weekend.
7) That I'm retired and I can do what I want, when I want.
8) That we are empty nesters–both our kids are living and working in the real world and doing great. (Lindsey needs more support, but that's OK.)
9) That I am taking a writing class with Jeff Baker at The Attic Institute for the next four weeks. I'm sooooo excited!
10) That I still have plenty of dreams yet to fulfill.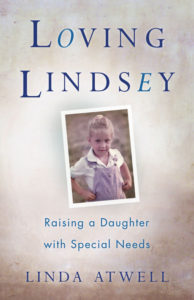 My first book, Loving Lindsey: Raising a Daughter with Special Needs will be out September 26, 2017. If you would like to learn more, click here.
---